Vacancies
If you are energetic, dedicated and have aspirations to improve. Then why aren't you here already! We are always looking for people who can exceed our goals so that we can provide the right platform for you to achieve yours.
With our offices in
Manchester & Bristol we have got
the UK covered. Please call or visit our websites for further
information.

Telephone: 0845 226 1050
surveys@plan-manchester.com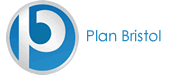 Telephone: 0845 226 1060
surveys@plan-bristol.com
Contact Us
To order a floor plan or obtain a quote please fill out this form and we'll get back to you by the next working day.